Actions of the past create our present. Actions of the present create our future… ( Not in this case).
PITCH: Regarding Henry meets Memento.
After waking from a five-year coma period, memory-less millionaire "Callisto Black" works at his Hacienda's studio.
While creating a new compound, in his laptop screen a telephone number pops up at the messenger contact list. He dials to see who's number is it. At the other end of the line answers… Black himself five years before. Before the coma happened.
The conflict begins when he notices that every simple call to his past self alters his family and his comfortable present. The longer the call, the bigger the change.
While trying to restore order through the phone calls, he discovers that himself in the past was a self-destructive drug designer that led him to the comatose state.
Now knowing who he was in the past, he manipulates himself trough the time lines to recover himself and his affected family.
LA INNOMBRABLE ( THE UNMENTIONABLE) 
Genre: MELODRAMA/ DETECTIVE
A lot can happen in the middle of nowhere.
PITCH: Twin peaks meets Blood simple.
La innombrable  Genre: MELODRAMA/ DETECTIVE A lot can happen in the middle of nowhere. PITCH: Twin peaks meets Blood simple. When the top female detective "Quetzal " has to solve the most complex case of her carrier before retirement. The High tech lone wolf confronts herself with the opposite mentality of a ghost town. Only to discover that a lot can happen in the middle of technological nowhere. She must master basic Lo-tech to save the town from extintion and find the real purpose of her mission.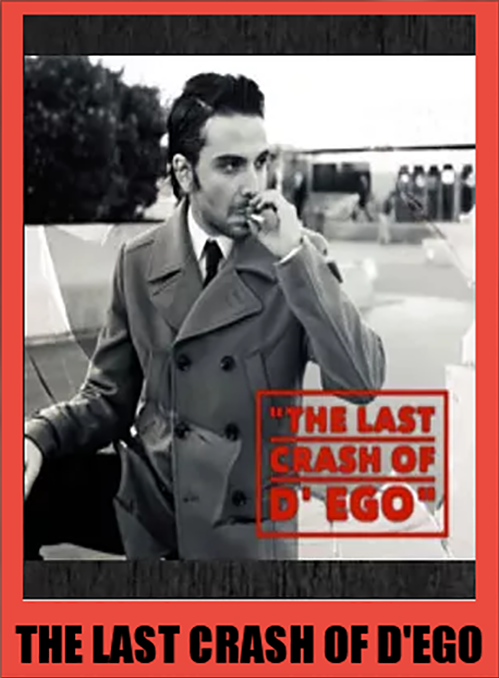 It's not the fault of the mirror if you don't like your reflection.
PITCH: Porky's meets Tropic thunder.
After many surgeries for every character " The ultimate Extreme chameleon actor" Diego ( better known for his big ego ) wants to learn some humbleness.
Through self humiliation he discovers that ego is just a reflection. He is forced to learn that is not the fault of the mirror if you don't like your reflection.
Once he knows ego is always dependent from the outside circumstances he accepts his original self and moves to Hollywood where he is finally humble and his ego small.
Genre: ART HOUSE (Non-linear Narrative)
You can't have a Rainbow without a little rain.
PITCH: Desperately seeking susan meets Belle de' Jour.
When starving genius street artist "Marilion". Needs to find his vanished famous fiancé.
He must get out of his dark confort zone only to realize that his soap opera star girlfriend is part of a high class prostitution ring.
Learning to read life underneath the day, He bounces back to a normal life with a normal girl to learn that he can't have a rainbow without a little rain.
Status: SCRIPT 14th. DRAFT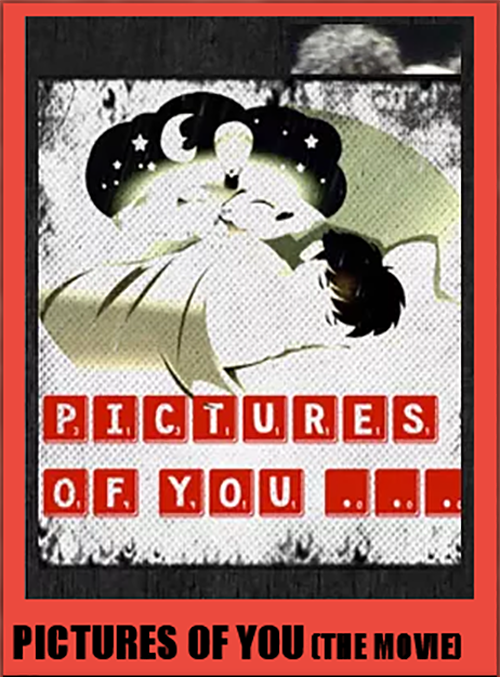 PICTURES OF YOU. (The movie)
Genre: SCI-FI / ROMANTIC COMEDY ​
Skeptic times magazine colaborator "Ed Woolrich" runs from a painful divorce to New York hopping to forget.
He gets in contact with his forgoten gift of lucid dreaming. And inside one of those dreams re appears a girlfriend from his childhood. Only to discover in his dreams that there is no freewill when crashing with your soulmate.
He must embrace his power and give love a second chance in order to accept himself as a non skeptical and a true believer.
Status: SCRIPT 7rd. DRAFT